As well as all the great online offers you can claim as a vip member, you'll also get 7 fantastic vip rewards!
These are yours to use – or share – as soon as you join! Refer to your vip rewards booklet in your membership pack for further details or call us on 01273 647938.
10% off High Street TV products
As part of your membership you will receive 10% off the entire High Street TV collection, every time you shop. What's not to love?
£10 Sainsbury's gift card
Enjoy a £10 gift card to use at Sainsbury's stores across the UK. Spend it on a delicious range of high quality foods, fine wines or explore selection of home accessories, health and beauty products, electronics and more!
You can claim a free European flight or a Eurostar journey as a vip member. Choose from a fantastic selection of cultured cities to explore. Find out more in your membership pack or give us a call!
6 month magazine subscription
Enjoy a 6 month subscription to Prima, Good Housekeeping, Yours, Garden Answers or Classic Cars. Relax with a cuppa and we'll bring you the best in recipes, life advice and real life stories, straight to your door!
Get the A-list look and feel! Enjoy a fantastic makeover experience from top studio, Catwalk. Use your self or pass on to a family member or friend as a special gift.
Receive 4 free packs of seeds! You can brighten up your garden with a splash of seasonal colour with flowers, grow a patch of tasty vegetables, add a collection of fragrant herbs – or even choose a mix of all 3.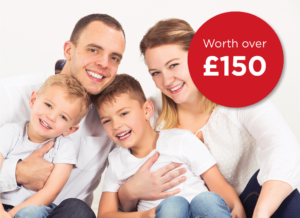 Pet or family photoshoot
Bring your family together and create images to cherish at one of Capture's reputable photography studios. With 100+ locations across the UK and Ireland, your incredible experience includes a photoshoot you'll never forget.